Creative audio visual and technology solutions for Melbourne schools and businesses.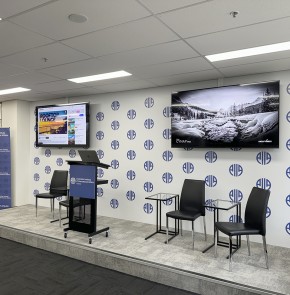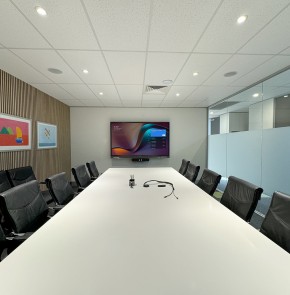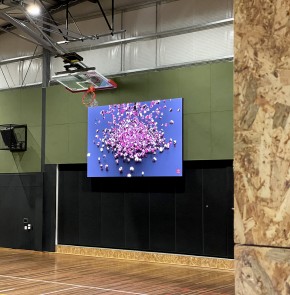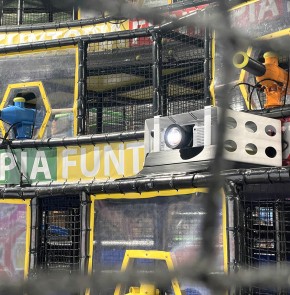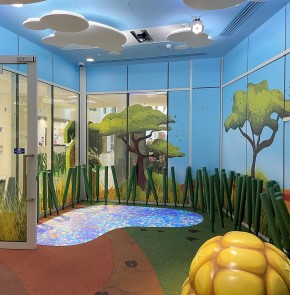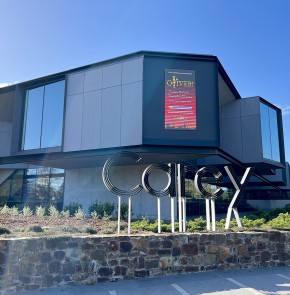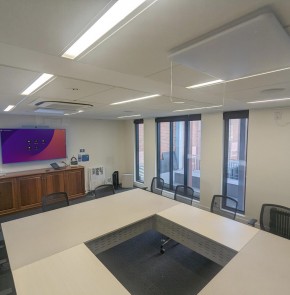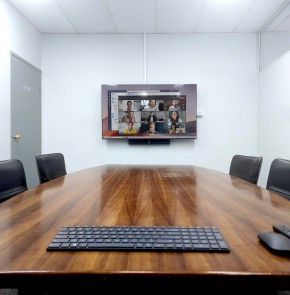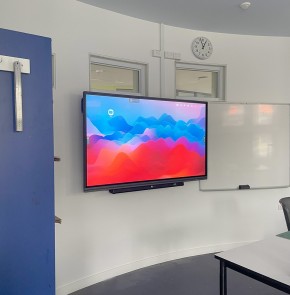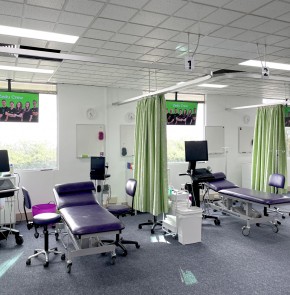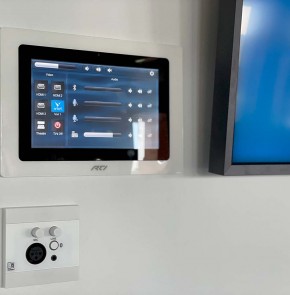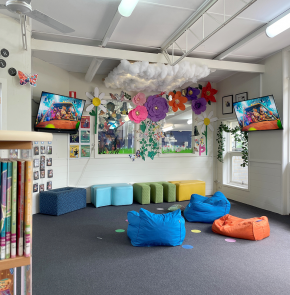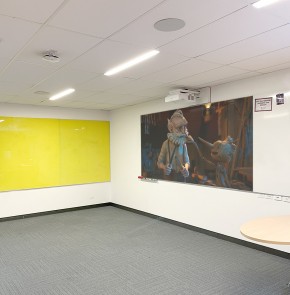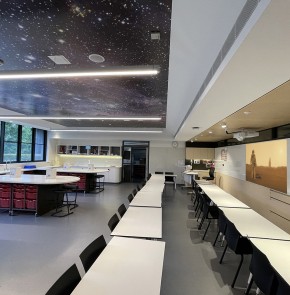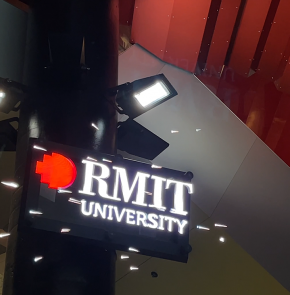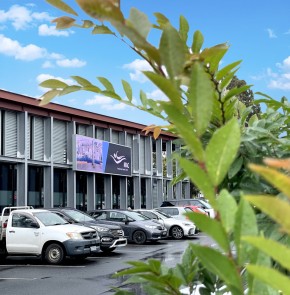 Just wanted to say a huge thank you to you and the team for the two classroom installs. Erol and Paul did an incredible job on the rooms, particularly with the ceramics room and all the challenges that space presented. Couldn't be happier with the result!

Tom Coolledge
The Vision One team were great to deal with and completely supportive from concept stage right through to install, so thanks to you, Paul and the broader team.

Chris Fox
James, I've always been super-impressed by Vision One's service & operations.  Yesterday's installation was no exception.  Blair & Ryan worked tirelessly to ensure the best set-up of our infrastructure.  Not only that, they then went 'out of their way' to fix a problem that became evident with our JED controller.

Peter Maloney-Ford
James has been fantastic with everything I have asked to quote on; fast/efficient and best of all, personable. The installers [Blair and Ryan] are fantastic (Kiwi guys, ya see!) and all work is completed without hassle. [Your team] are doing Vision One proud.

Mike Richardson
I want to say a massive thank you to your team, especially Paul & Erol, who both have such lovely personalities and such a professional approach to their work. As per usual they are more than helpful and such a pleasure to deal with. I want you to know that we always find it so refreshing to work with your team and their eagerness to provide such a quality audio visual solution. I can't speak highly enough about the level of workmanship, service, & support Vision One Technologies provide our school

Rig Villarias and Eloise Fletcher at Bialik College
I can't speak highly enough of the two guys – Blair and Ryan – who did the installation. I have had comments from staff about how collaborative and communicative they were. I will happily recommend them and your company in the future.

John Williams
Vision One delivered not only an extremely high level of audio visual workmanship, but more importantly, they've provided a level of customer service excellence well beyond my expectations.

Adam Lang
I have had a wonderful relationship with Chris and his team at Vision One for over 15 years now, and have worked with him on numerous projects both here at St John the Apostle, and at Bethany Catholic Primary School during my time there. Working with Chris extends beyond just business. What makes him and his team so special, is their ability to bring a level of personal attention to everything they do. You feel like you're working with a friend you can trust.

However, the most important thing more than anything else, is how much support they are prepared to provide, long after any projects have been completed. I don't think I have ever picked up the phone or sent an email to Vision One with a request that hasn't been addressed and resolved within a couple of days. And at an education level, this is just so important. And gives me and my team the peace of mind knowing that we can always rely on Vision One whenever we need them. I can't speak more highly of Chris, his team, and his company, and I look forward to continuing our strong relationship well into the future.

Simon Dundon
What I love about Chris and all his guys is how simple they make everything for us. Whenever we need anything at all, Chris is always there to assist us. They respond to our requests quickly and resolve any problems with a minimum of fuss. It really makes my job so much easier when I know that I can simply pick up the phone, or send an email, and everything will just be taken care of.

Bassam Farache
[Your installers] did a great job as usual! We never have to worry when we have Vision One in the school and our principal was very happy with the work conducted. Both Paul and Erol gave us feedback and listened to what [we] wanted and they obliged [us] perfectly.

Bernadette Fenech
James, you're the man! Absolutely rocking. Love your work, mate. You'll be glad to hear that they are absolutely loving the new TVs and I've had nothing but positive feedback. Many staff have commented on how clean and thorough the workmanship was and all credit to the boys and yourself… go Vision One!

Sak Fainu'u
Chris, I need to thank you for the way your boys installed the PA System. The residents commented on how cleanly they worked and there was absolutely no mess. The two guys were great, very friendly and could not do enough to ensure we were not disrupted in any way. The system sounds absolutely fantastic and just playing music you can hear the quality is there.

The way you have set it up is easy and I have already paired my mobile and iPad ready for our restaurant night so we can have some relaxing music while we dine.

Chris, I would highly recommend your company to other premises if they were to install a sound system. Only one draw back, though: you did well until you stated.. "but no late-night discos at full blast and blowing the amplifier and speakers, please!"

Jocelyn Matrenza
James from Vision One did a wonderful job quoting our Audio Visual upgrade. He was extremely professional and friendly. The quote he provided stood out clearly from the two others we received in every respect, including price and the comprehensive statement of works. We would recommend Vision One to any organisation looking to install or upgrade their AV system.

Steve Mansfield
Very pleased and very impressed with both the quality of work and speed. Thank your team for me, they were awesome.

Shannon O'Brien
Experts in Education

Vision One provides teachers and students with the means to effectively implement technology in the classroom – all the while, having fun!
weVision Unlimited Support
Our weVision support packages offer customers total and unlimited support including discounts on lamp and product replacements, complimentary re-training sessions and much more.
READ SUPPORT GUIDE
Projection, Screens & Signage
We've got you covered for all your visual displays. Whether you're looking for a projector, LED screen, interactive touch screen or a flat panel display, Vision One has the right solution for you.
SHOP NOW
Shop online
Access our product catalogue directly from our online store and shop from the comfort of your office desk.
SHOP NOW
24 Years of Service Excellence
Although our products & services can be sourced from a number of companies in the market place, our attention to customer service excellence and ongoing support can rarely be matched.
LEARN MORE
Developing solutions.. with you!
We love sitting down with our customers and brainstorming the ways in which we can collectively improve their audio, visual and technology equipment.
CONTACT US
We're mobile
The Vision One mobile application is available on the App Store for iPad, giving you a finger-touch connection (kind of like our products!) to our technicians and sales experts.
DOWNLOAD APP