Located just over an hour's drive from Melbourne, Ballarat Turf Club provides a country atmosphere with metropolitan quality. Racing is held all year round on a turf track and a Synthetic Track. An award-winning racing club, Sportsbet-Ballarat has premium training facilities which are utilized by over 50 trainers and over 500 horses.
Racing Victoria – on behalf of the Ballarat Turf Club – contracted the team at Vision One and ULA Group – responsible for providing some of the world's most iconic visual displays across an extensive range of markets – who partnered together once again to deliver a state-of-the-art visual display for digital advertising signage.
The solution saw the installation of 4x LEDs in total: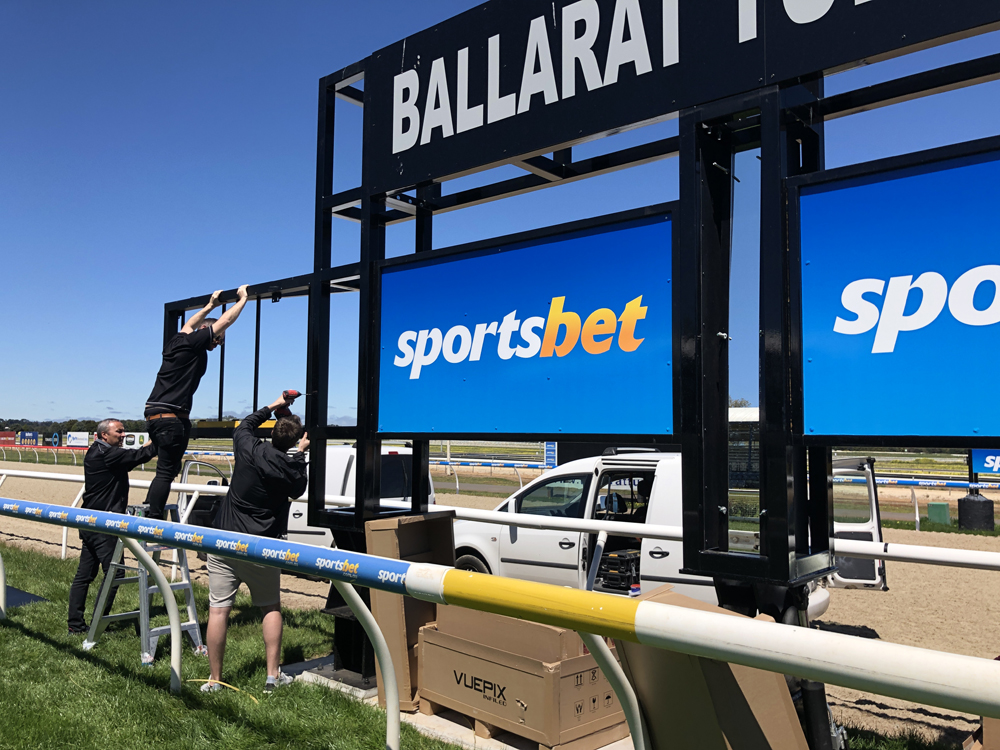 Designed specifically for touring & rental markets, the ER Series panels are lightweight and slim but durable, equipped with user-friendly features like positioning pins and ergonomic handles for convenient handling and operation, fast build-up and easy alignment.
But before we could fit the LEDs in place… we needed a structure to mount to! Ultralift Australia designed and developed 4x bespoke mounting enclosures and frameworks to a) integrate with the existing framework and b) suit the parameters of each LED. The structures were flush-mounted with the front of the existing winning post frames, and built with waterproof protection to prevent rainfall and spillage from accessing the LED screens.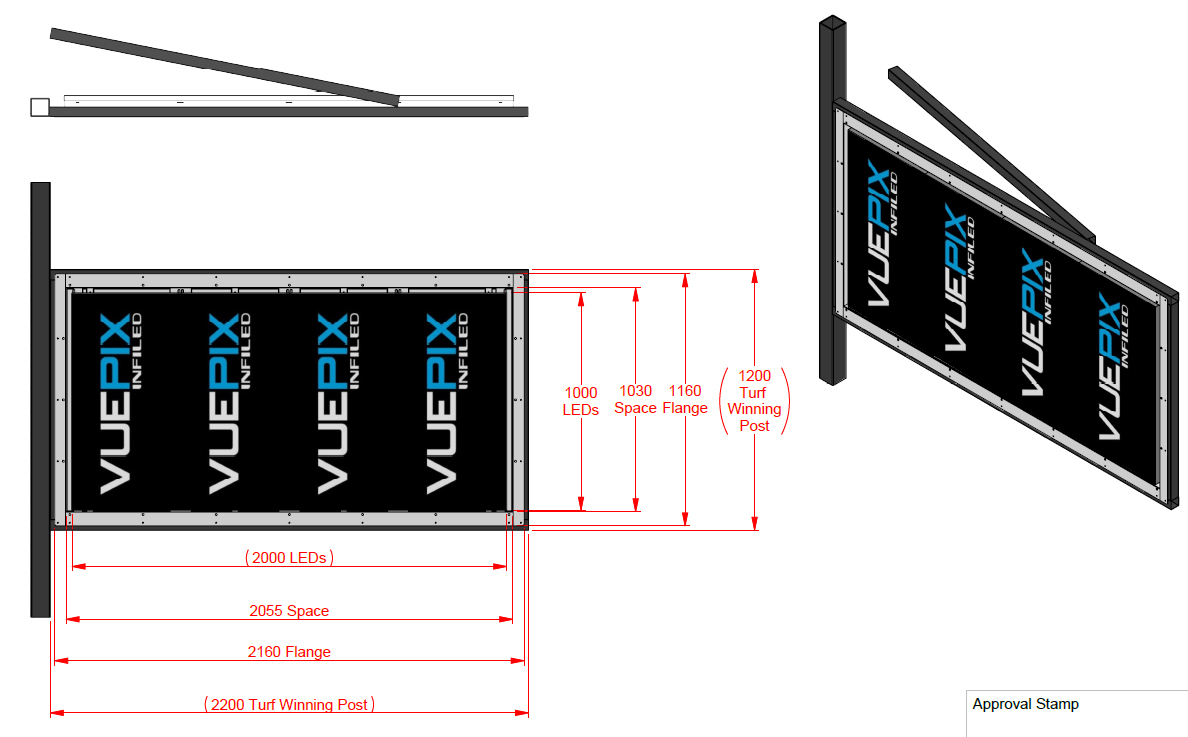 To deliver content, we used Novastar's MBOX600 LED Display Controller and Sender Box. Launched by NovaStar, the MBOX600 is an independent sending device featuring large loading capacity and can be applied to the scenarios where no PC is used to control the LED display. The MBOX came pre-loaded with Windows 10 IOT Enterprise, effectively enabling a direct computer to appear on the LEDs at all times.
To update content, Vision One's creative and technical team developed the following solution:
Connect to the MBOX600 using a) the Telstra 4G Wireless Dongle as connected via USB to the MBOX600 and b) AnyDesk Software using a seperate laptop.
Using the AnyDesk feature of "unattended access," users will be able to remotely access the MBOX600 from any device, anywhere in the world and at any time.
Using a pre-configured PowerPoint Office365 account, content/logos are built and uploaded via the cloud and displayed using "full screen" mode for each slideshow on the MBOX600.
Ultimately, the Tuf Club's administrative staff are able to build their presentation content locally via PowerPoint, and then wirelessly and remotely tap into the MBOX600 to upload and display each slide as required.