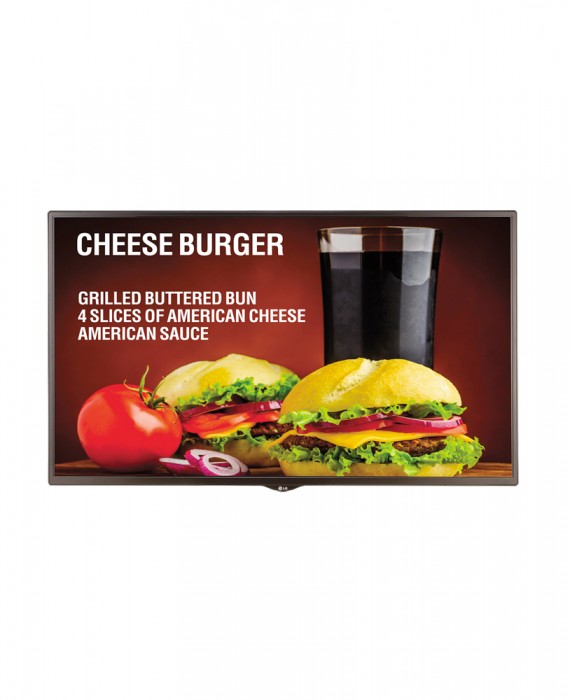 SKU:

SM5KD

.
LG Commercial 22″-65″ SM5KD Series
Description

Features

– PBP/PIP: PBP (Picture-By-Picture) and PIP (Picture-In-Picture) features enable you to compose various layouts for several digital devices.
– Integrated CMS: You can edit content, manage your schedule and use group manager functions without the need of a separate PC.
– Portrait & Landscape Mode: The user interface can be switched to suit landscape or portrait orientation.
– EZ Setting: THE EZ Setting menu makes it easy to manage many of the functions of your system conveniently.
– IP Streaming Protocol: Various types of IP streaming protocols are supported, such as RTSP/RTP, MMS, HLS and MPEG-2 TS.
– Secure Communication Protocol: By supporting HTTPS* protocol, communication between server and signage is more secure.
– Proxy Server: Web access speed and security can be improved by supporting Proxy Server capabilities.
– Mirroring: This signage has built-in Wi-Fi and the ability to mirror your Miracast enabled smartphone's screen, so you can share content on a Wi-Fi network.
– SoftAP: With SoftAP, the SM5KD signage can operate as a wireless access point for SoftAP enabled mobile devices.
– Great Connectivity: Through its diverse interface, the signage lets you connect more than one device and display content from two sources at the same time.
– BEACON: With BEACON and Bluetooth Low Energy (BLE) supported by SM5KD*, retail stores can provide coupons and information in real time.

Learn more here.