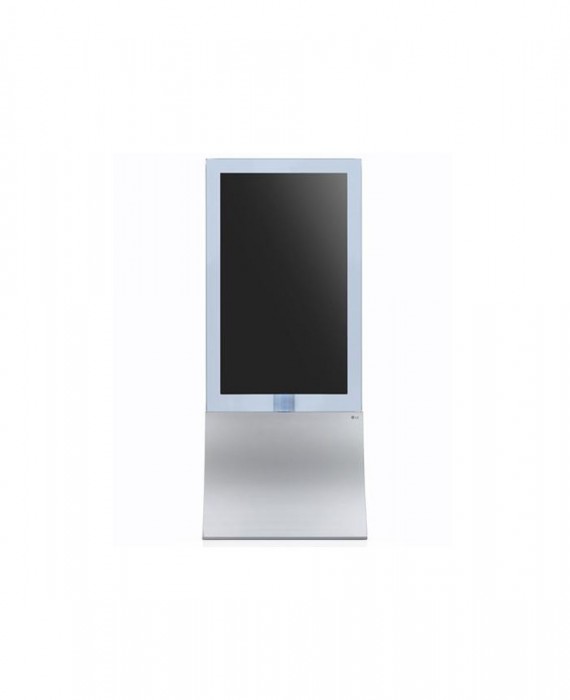 SKU:

55EG5SD

.
LG 55EG5SD 55″ OLED Commercial In-glass Wallpaper Display
Description

In-Glass OLED Wallpaper has an innovative design, where two OLED panels are placed back-to-back, then embedded within a frame of tempered glass. Because the surrounding glass is transparent, the OLED display seems to be floating, adding a new dimension of consumer engagement and demanding attention in virtually any space. The two OLED screens are also able to play independent content, allowing you to use each razor thin panel to show off different branding or messaging on each side.

Perfect Black
Limitless contrast and deepest black
Self-lighting pixels switch off completely to reproduce black. No light bleeding. Absolute black offers infinite contrast.

Amazing Color
Accurate & stable color reproduction.
Self-lighting pixels bring colors to life with superb accuracy.

Dual-Sided OLED Experience
The OLED panels provide a dual-sided media experience, allowing for different materials to be shown on each side of the razor thin display.

Crisp, Clear Motion
Faster response time.
LG OLED Signage provides a 5,000-times faster motion-picture response time, for perfectly clear images without blurring.