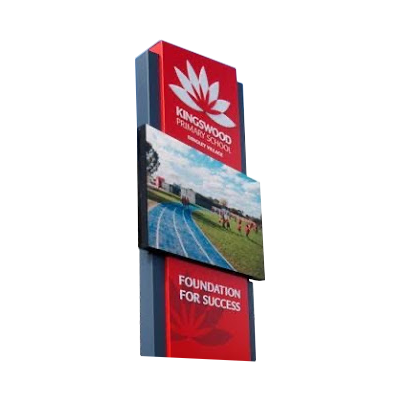 SKU:

LED-SIGN

.
Freestanding LED Digital Electronic Street-Facing Signs for Schools in Melbourne
Description

School signs are a staple for all schools in any community. School signs help to identify the school and in most cases, communicate upcoming events and messages to the community. Melbourne-based Vision One Technologies – together with our LED partners – specialises in outdoor and street-facing school signs in electronic LED, offering your school community an unmissable and breathtaking visual experience.

We're versatile in our construction and design. Using a team of trusted engineers, designers and fabricators, Vision One Technologies will purpose-build your outdoor, street-facing LED sign from the ground-up. This includes everything from ground fittings and structure shape to LED pixel pitch/grade, total dimensions and content management. Using our state-of-the-art digital signage platforms, you'll be able to access your LED signage remotely over your existing Wi-Fi infrastructure. Publishing digital content has never been easier!