First popularised by Lifesize Plans in Sydney (and as seen on Shark Tank), Vision One delivered yet another breathtaking floor plans floor projection solution – this time, at Combined Builders Network in conjunction with the team at SJD Homes. The project first required consultation with Epson's technical experts, who calculated the ideal projector, throw distance, physical dimensions and blend overlap requirements for achieving a total image size of 13m wide x 9m high.
5x Epson EB-L1505UNL 12,000 ANSI Lumens Laser Projectors were installed in total. Promising long-life laser projection for large venues, the EB-L1505U is the world's first 12,000 lumens WUXGA LCD laser projector featuring 3LCD technology, 4K enhancement and high White and Colour Light Outputs.
Once each projector was properly positioned, a meticulous process that included leveraging Epson's on-board individual Curve and Point Correction began.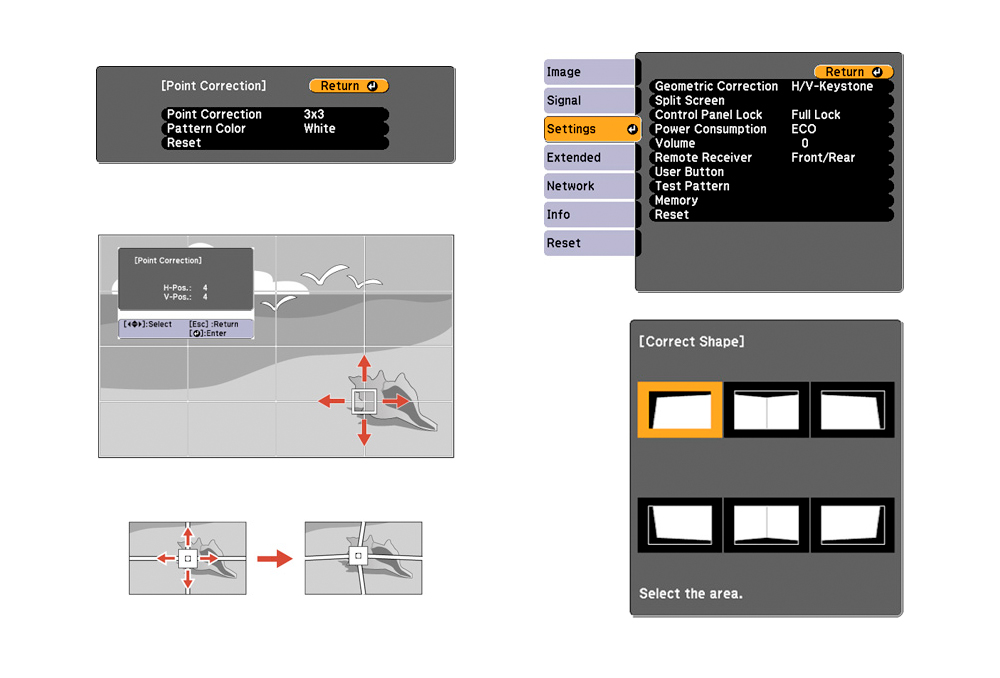 This sequence was performed on each of the 4x floor projectors, ensuring that an even and aligned grid could be achieved between each designated blend. This process was also combined with the projector's lens shift and zoom functions, allowing for more precise pixel-to-pixel adjustments.
After each projector was aligned and configured, we used 1x DataPath Fx4 Next Generation Display Wall Controller to configure the blend, content distribution and overlap regions. The Datapath Fx4 is a multi-faceted stand alone display controller that supports a choice of inputs, high bandwidth loop-through as well as 4 genlocked outputs in either DisplayPort or HDMI. In conjunction with DataPath's Wall Designer it allows project builders to easily design complex display walls and projected images of all sizes and configurations.
We configured the Wall Designer software to the exact physical and digital specifications, with the final software product looking something like the below: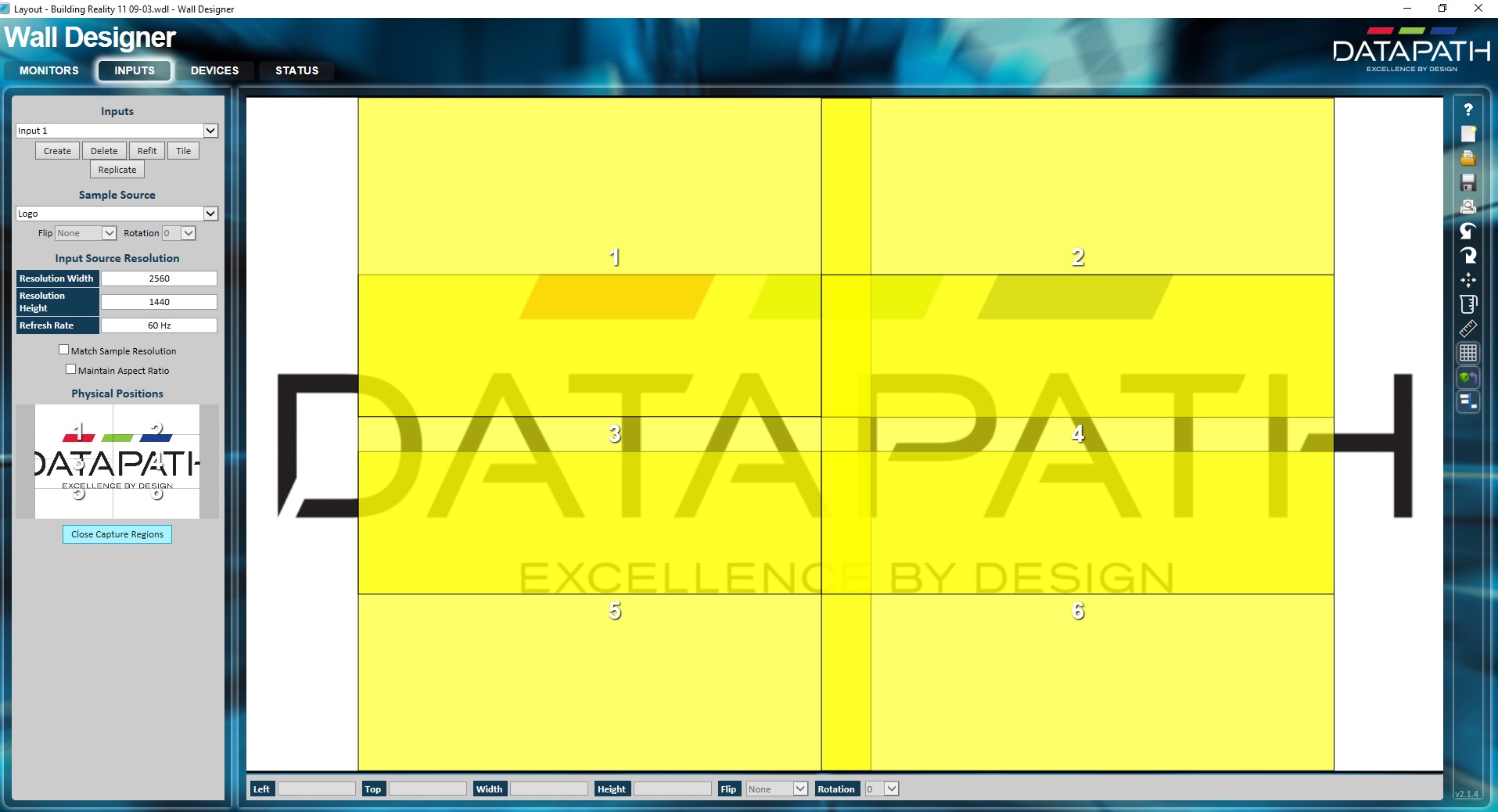 This configuration catered for a) each physical and digital projected image size; b) each overlap blend region and c) each digital capture region, narrowing on each pixel to ensure an accurate and scaled reproduction.
Via the operation of a Lenovo Windows 10 PC with Integrated Touch Screen, the staff at Combined Builders Network use simple and familiar gesture controls to "scale" any PDF/floor plan document (ensuring a true 1:1 reproduction) while any adjustments made on the touch screen are reflected in real-time on the enormous floor projection surface.
The fifth and final Epson projector was wall-mounted on an Ultralift Australia-designed projector shelf and cabled back to an HDBaseT HDMI Wall Plate. Via the connection of an external laptop/iPad/device, staff at Combined Builders Network can display facades, interiors, elevations and general presentation content, complimenting the floor plans solution driven by the 4x floor-facing Epson projectors.