via @iBoardTouch:
Just like with purchasing a house, buying a touchscreen can be a daunting task for first time buyers. Buyers do not necessarily know the right questions to ask, which is why we have broken down 10 things every touchscreen buyer should know.
1. Do your prep
It pays to think about what you need before you start researching potential solutions. The choice of models, feature-sets and specifications can be overwhelming if you don't have an idea of what you need. Ask yourself questions about the spaces in which the screens will be used. How many classrooms or other spaces require screens? What is the size of each room? How many students per class? Do you need some to be mobile? If so, where will they be used? And what will they need to connect to?
2. Evaluate the technology
You will be able to get plenty of information from brochures and spec sheets, but nothing beats seeing products in action. Watch demo video clips or even get hands-on – download trial software. Take the time to try it out yourself.  Why not take some teachers and students along to your supplier's demo centre to assess the model or request the product is brought to you.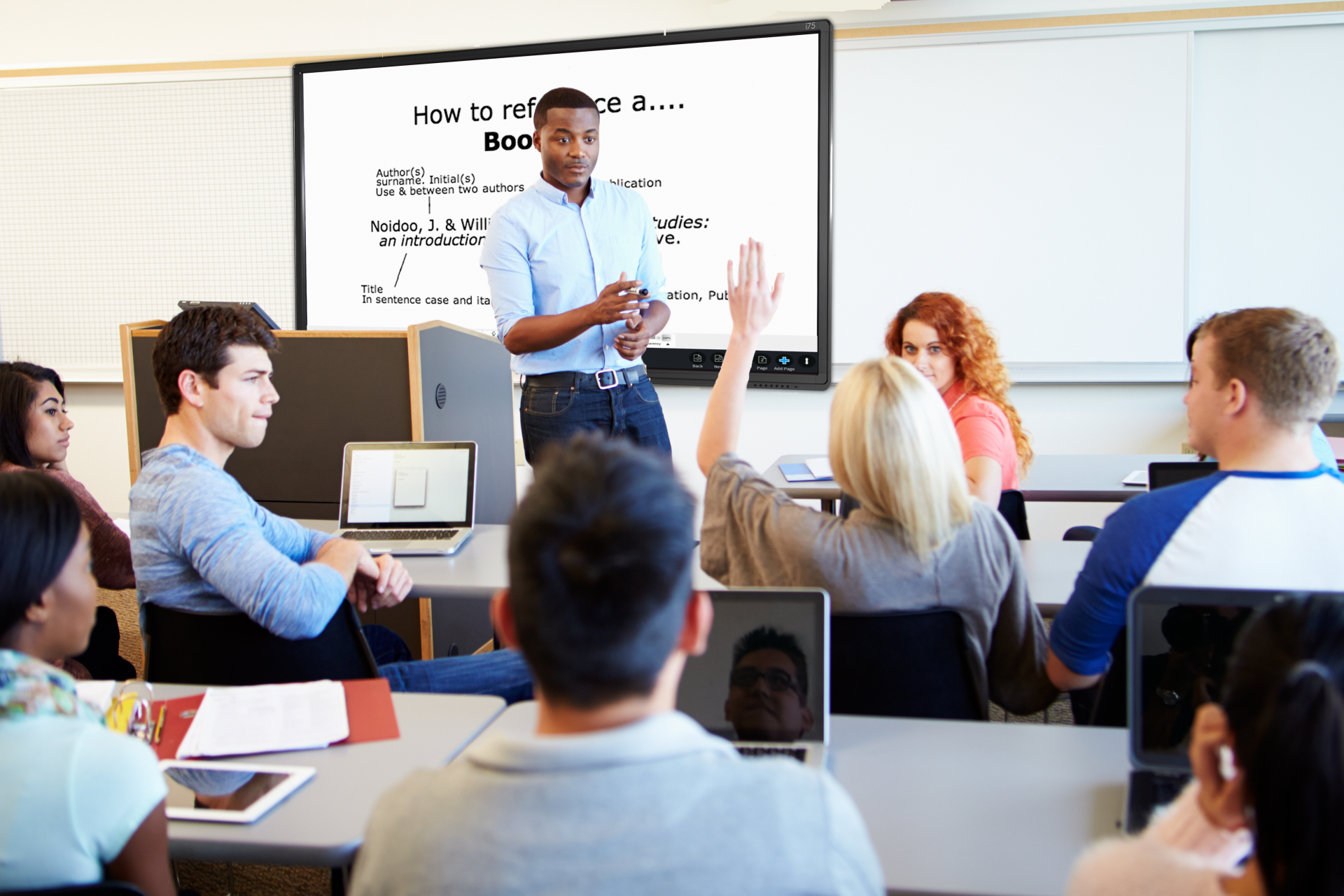 3. Screen size
You want all content displayed on the screen to be clear and legible to all your class wherever they're sitting so it's essential to have the right size of screen for the size of space. Touch screens are available up to 105-inch in size so there's going to be a size to suit all spaces. Don't be afraid to ask a trusted supplier to advise you on the optimal size for your room. Remember, touch screens can easily be moved when mounted on a trolley and are bright enough to be used in a variety of spaces such as libraries, staff rooms or the assembly hall.
4. Not all panels are equal
While touch screens may look similar, the panel inside varies hugely in terms of quality and reliability so be sure to ask: 'What is the panel grade?' and 'What is the panel failure rate?'
There are different grades of panel from B to A++ with A++ the best quality. To achieve top grade, the panel should have virtually no flaws such as dark or light spots, light leakage round the edges or other blemishes, which affect the quality and uniformity of the image reproduction. The lower the grade, the more flaws are permitted. The highest-grade panels tend to be more reliable and have lower failure rates. Less than 1% failure rate is very low so ideal; 2-4% is mid and 5-9% is high and 10% and above is a very high failure rate.
5. Display quality
Other factors affect how well content displays including the resolution of the screen. The higher the resolution, the more detail can be displayed, which helps to ensure even tiny text and numbers, minute details and subtleties in colour and shade are clear. Full HD or 1080p is sufficient for screens up to 65-inch while 4K is ideal for anything above this. A key component for computers with a 4K Screen within a classroom are graphics card – look for these bundled with the screen. With content likely to become more high resolution over the long life of your screen, it makes sense to future-proof (see 10 below) so opt for 4K now.
6. Multi-touch interaction
Touch screen models use a variety of touch technologies. Most now support multi-touch of 2, 4, 6, 10 or 32 simultaneous touches. Two is the minimum needed to pinch, zoom, double-tap etc. – the touch gestures we're all used to from our smartphones and tablets. Four is the minimum you'll need if two people are to use the screen at the same time. If your screen will be used as a touch table, opt for as many touches as possible so students can work together in groups around the device. Multi-touch is not the same as multi-user so ensure you test this in a demo. Don't forget, there are also other ways to interact with your touch display from tablets or laptops using software like DigiClass to connect up to 40 iOS, Android and Windows devices wirelessly. 
7. Connectivity
Remember, when connecting the screen with tablets, you want bi-directional connection so you can not only share the contents of the tablet on the big screen, but also have the students see what's on the large screen on their tablet, annotate it and save it. Apple TV won't do this with iPads, but software like DigiClass will and depending on your bundle may be free with your screen.
Another key aspect to look for is built-in WiFi. The ability for the screen to act as a WiFi hotspot and an Ethernet hard-wired connection (RJ45) if your WiFi isn't that great, as well as ports for USB, HDMI, microphones and RS232 if you have a room control system.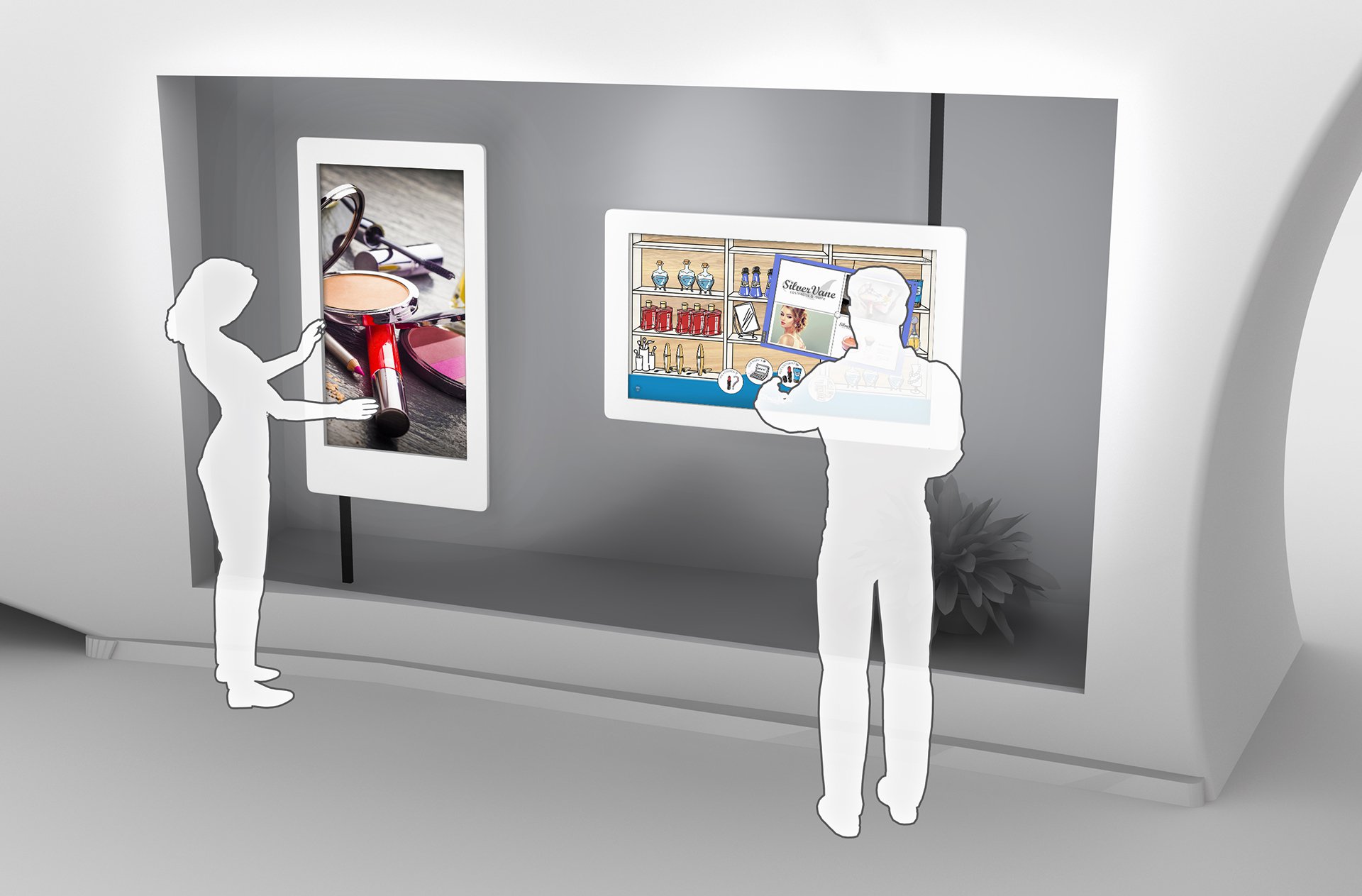 8. Software
You want to be free to use the software of your choosing in your school, college, university or office so make sure there is nothing to restrict that choice. You will however, definitely need tools that provide flawless whiteboarding and the ability to annotate and connect to tablets and use them as voting handsets or as cameras/visualisers. School users will also be glad of tools that make your lives easier, like the ability to open native Smart and Promethean files so there's no need to recreate all those lessons you've accumulated.
Software can sound good but be disappointing in use so the best way to assess the software provided is to download a trail version and try it out yourself.
9. Features that support your method of teaching and presenting
Video-conferencing and screen recording are fantastic tools for connecting to other schools and organisations, enabling students or teachers to connect in from home, another classroom, school or anywhere they happen to be. iBT's screen record built-in to IWBpro is also a great way to create revision resources for your students and prepare materials for use in flipped and active learning. A long cabled webcam can also be invaluable for use as a standard video camera which can be incorporated with our 'visualizer tool' to project the image from the camera on the screen.
10. Future proofing
Your new touch screen will have a much longer life than your old projector and whiteboard. Today's touch screens will typically still be working at full brightness in ten years time so it makes sense to not only consider what you need today, but what your teachers and students will need in the future. Choosing a solution with MS windows compatibility and Android will be vital. Get the best of both worlds with quick access to apps for use on the screen at the click of a button. Apps will become an important tool in the digital classroom of the (near) future so ensure your front-of-class screen has Android for complete versatility.
In the end purchasing a touch screen is like making any other big purchase. It requires research and thought. Whether you are a first time buyer or looking to upgrade your exisiting touchscreen, make sure you take in to account the 10 Things Every Touchscreen Buyer Should Know.