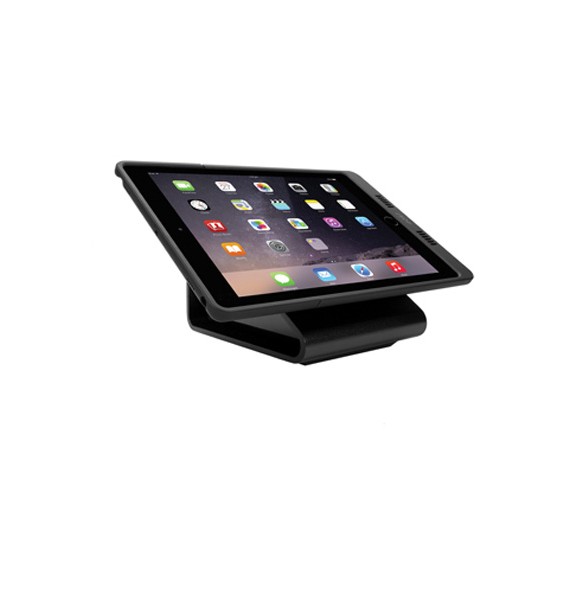 IPort Launch iPad Mounting System
Description

With a unique combination of inductive charging and embedded magnets, LAUNCH delivers an effortless experience to mount and charge iPad on a table or wall and to quickly grab and go.

THE SYSTEM

IPORT LAUNCH is a wireless charging system for your iPad designed to hold, charge and protect the iPad on a table, wall or in a vehicle.

LAUNCH Case grants you complete access to all iPad buttons, microphones, cameras and speakers while adding the durability of withstanding drops up to 6 ft. Magnets enable the case to be mounted to any of the LAUNCH stations, or any metallic surface.

LAUNCH BaseStation effortlessly charges your iPad on a table top and can be rotated between portrait and landscape orientations.

LAUNCH WallStation securely mounts your iPad on a wall or solid surface and is powered using standard low-voltage in-wall wiring up to 150 feet away.

LAUNCH Case is water-resistant and powers the iPad through wireless inductive charging. The system charges the iPad in the same amount of time as Apple's provided power supply. The WallStation can be directly wired to a 12V circuit for mounting and charging in vehicles, aircraft and yachts.