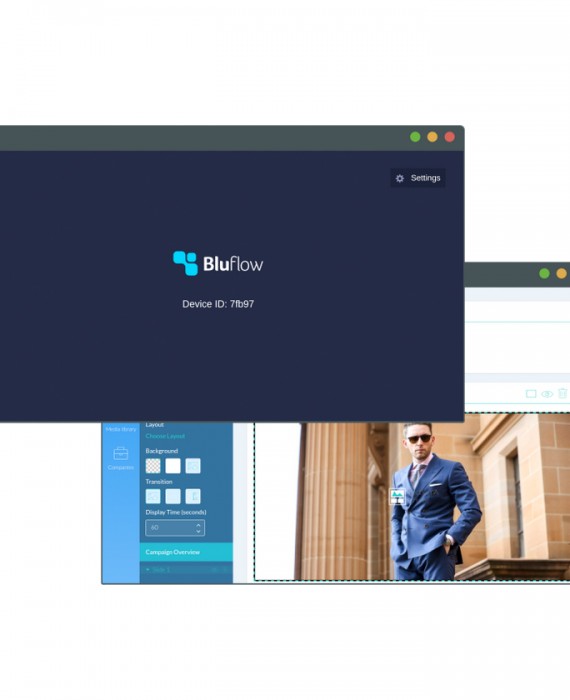 SKU:

BLUFLOW

.
Bluflow – Digital Signage | Content Emitting Platform
Description

Bluflow is a digital signage platform that allows you to control your digital screens from anywhere in the world, at any time, from any device. Monetise your space and produce measurable ROI with our reporting and analytics dashboard to track campaigns playing as well as upcoming and completed campaigns

Bluflow connects businesses to either their audience or customers in multiple industries and locations around the world. Restaurants, Entertainment Venues, Sports Stadiums, Healthcare Centres, Corporate Offices, Airports, Conference Centres, Retail Outlets, Education Facilities, Out-of-Home Advertising Hot Spots, and Real Estate are all currently enjoying a shift in their marketing and promotional displays – and it all comes at the push of a button with Bluflow.

You supply the hardware and they supply the software, resulting in current, easy-to-use visual solutions to meet your customers' digital signage needs.

With Blueflow as an extension arm of your business, you'll have the capacity to generate and sustain limitless revenue potential, instantly respond to industry changes with our newly-released software platform and inspire next level interactions!