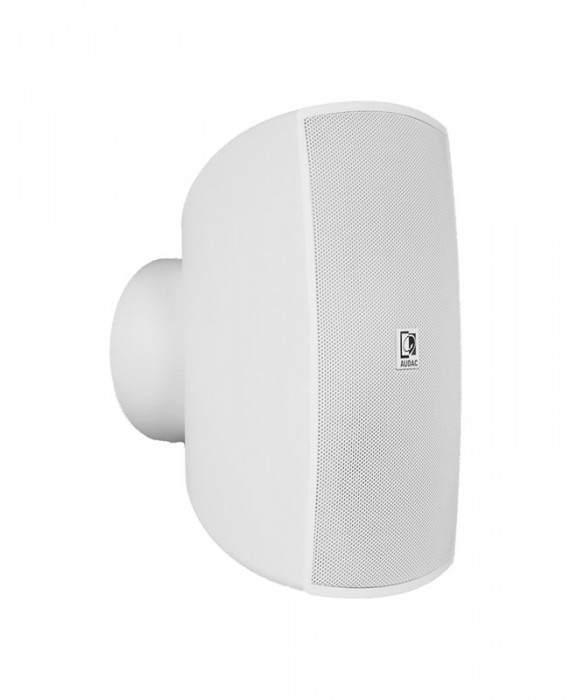 SKU:

ATEO6

.
Audac ATEO6 6″ Wall Mount Speakers
Description

The ATEO is a series of extraordinary loudspeakers especially designed for fixed install indoor applications, ranging from modern residential applications to the most demanding designer applications in environments such as retail stores, pubs, restaurants or even clubs.

The ATEO6 is the 6" version, with a 1" dome tweeter and a 6" Mid / Low frequency driver, ensuring a true-to-nature, high-fidelity reproduction of music and speech. It features a stunningly designed and elegant looking ABS housing which is fitted with high-quality components. What makes this loudspeaker range so exceptional is the especially designed mounting bracket using the Clevermount™ technology, making the loudspeakers cabinet flow together with the mounting bracket providing a great ease for installing the loudspeaker in one good-looking entity.

FREE INCLINABLE IN EVERY DIRECTION
Thanks to the Clevermount™ innovation, the loudspeaker can be placed in any horizontal or vertical direction with a simple Allen key twist. This makes the loudspeaker stepless inclinable in every direction.